ON SALE
BEST SELLER
HOT
Fresh N Vibe
AJ 3 Retro - "Black Cement"
$9.99
Regular price
$19.99
Sale price
Unit price
translation missing: en.general.accessibility.unit_price_separator
Buy any 2 Get 2 Free
Description
You can't always wear your favorite sneakers, but you can take your favorite Hand-Painted Mini everywhere. Hand-painted to perfection, our minis are made to the finest details, ensuring no color, pattern, or design is missed. The mini is sealed with three protective layers to ensure no cracking or markings appear, while the silhouette's hard-shell nature offers much-needed protection to make it a popular choice among sneaker lovers.

Includes:
- Mini hand-painted sneaker keychain
- Mini hand-painted sneaker box
*Laces are adjustable

PLEASE NOTE
If you purchase a single keychain (normal or leather) we will ship either* left or right at random.
If you purchase a pair keychain (normal or leather) we will ship left and right to create a pair.

*Unless you specify otherwise in your notes at checkout!
We pride ourselves on the details of our products! Should you have an issue with your order we accept returns for a complete refund of your money and/or replacement. Please see return policy for further details.
SHIPPED WORLDWIDE WITHIN 24 HOURS – 100% TRACKED. Orders are dispatched directly from our warehouse, with final delivery being completed by your local Postal Services. Due to the custom nature of our hand-painted keychains, we advise shipping will take 10-15 business days! For more information regarding our shipping policy, please head here.
We are in high Christmas Spirits this year and to make your stocking stuffer even better, all our minis are 50% off! Secure your sneakerheads Christmas gift nice and early, we got the perfect collection for them!
Ships Worldwide
Within 24 Hours
Free Return Worldwide
Orders above $50+
Customer Service
Dedicated Team
Customer Reviews
Write a Review
Ask a Question
07/09/2022
Derek M.

United States
So Fresh!
These are awesome and of good quality! Boxes are dope too! Perfect for any sneakerheads!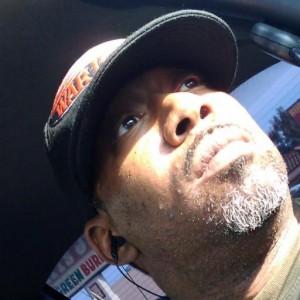 EJ
02/09/2022
Erick J.

United States
Im 50...
there is no point to me spending $200 for shoes when I can just buy Keychains. They take up waaaaaaaaay less space and I can invest all the money I save.
11/26/2021
Agustin s.

United States
Amazing
Great!!! Well worth it! Quality is amazing!
I ordered them for my husbands birthday, he loves them. Came with the two little shoes and a box. The box topped it off. Would definitely recommend to any shoe lover.
OMG!!!! YO i was sooooo happy to receive my mini Air Jordans key chain. Thank you guys very much for my order.